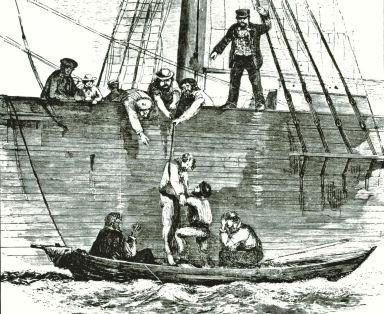 When I was in Portland this week for work I was thinking about an article I read awhile back about the city's Shanghai Tunnels. These tunnels were built under Portland to connect hotels and buildings to the Willamette River for better transport of goods. Legend has it that kidnappers nabbed drunken and/or drugged men in these tunnels and sold them off to ship crews. This forced conscription is the origination of the term "shanghaied."
There is some debate about these tunnels, down to the question as to whether they existed at all. There's no debate shanghaiing occurred but if there were tunnels involved or it was merely enacted by boarding house crimps drugging residents is undetermined. But who cares, right? What a ripe area for fiction!
I find western history fascinating; maybe because I grew up in California, perhaps because I love the wildness of it. I've wanted to write something about the "historical" part of the world for some time. (Historical in quotes as compared to most other places – not so historical!) I played around with a Colorado mining town setting but couldn't quite get there. I'm not sure if there's anything with Shanghai (Tunnels or Otherwise) but if you can think of a good story – go for it! And let me know. I promise to read it.